It is hard to believe that September is over! The first month of school is under our belts. Bring on Halloween!
This week in Reading Workshop students worked on envisionment (making a mental movie as they read). We looked at progressions of what envisionment looked like in third grade and how we can add to it to make it hit the mark for  4th grade. 4th graders not only picture the scene, but they draw on earlier parts of the text to add details to their mental movie using what they know about the characters motivations and struggles.
In Writing Workshop students completed a story arc (map of how their story will go) and then started drafting the very first scene of their story. We talked about the importance of having S.A.I.D. in every paragraph (Setting/scene, Action, Internal Thought and Dialog). Students are working to stretch out each scene with details! We also wrote our blogs today! Visit your child's blog here: Student Blogs
We finished our testing cycle for Place Value and Rounding and have started on our 2nd Topic. In this next Topic we will be working on adding multi-digit numbers. Students were introduced to a few mental math strategies for adding and subtracting large numbers (break apart, counting on and compensating). This was a difficult concept for some students and they did get frustrated. Rest assured, these are just strategies that they may use, they are not a have to use.
We had a fascinating trip to the planetarium at White Pines and learned a lot about the moon phases and earth's seasons. In class we had a lot of fun creating the phases of the moon out of Oreo cookies (checck your child's blog for a photo of their work)!
Thank you for selling the Wesco popcorn buckets!  We can get more if you need them!  We will also be selling chocolate in January.
Please be sure to get your Volunteer forms turned in as soon as possible. All parents need to have forms on file in order to volunteer in the classrooms.
Important Dates
Tuesday, October 4- Parent Math Meeting – 6pm SLHS Auditorium
Wednesday and Thursday, October 19 and 20 – Parent/Teacher Conferences
Thursday and Friday, October 20 and 21 – 1/2 days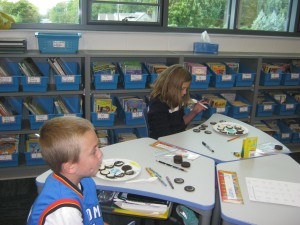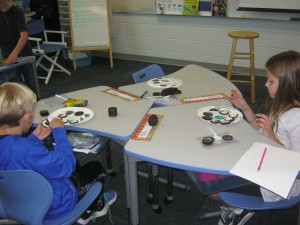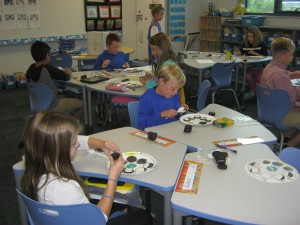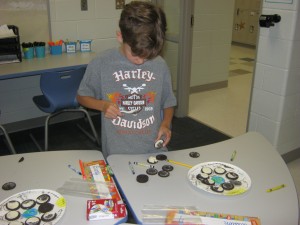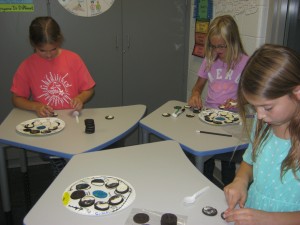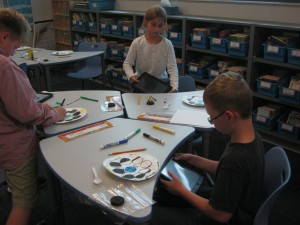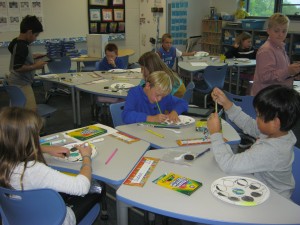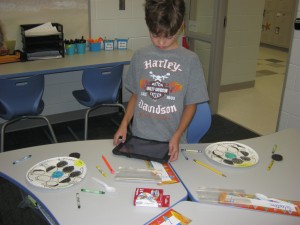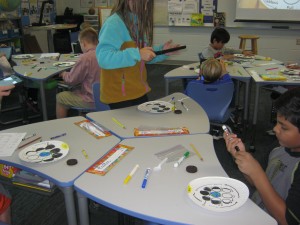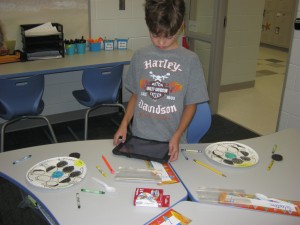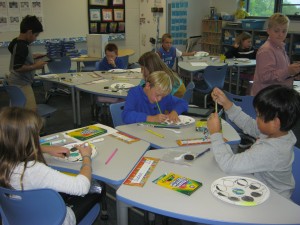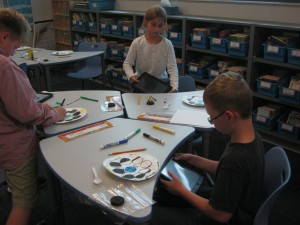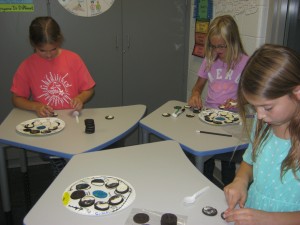 We also had a lot of Laker Spirit for Homecoming!